was once a king sized pillowcase
is now a little summery ruffle top!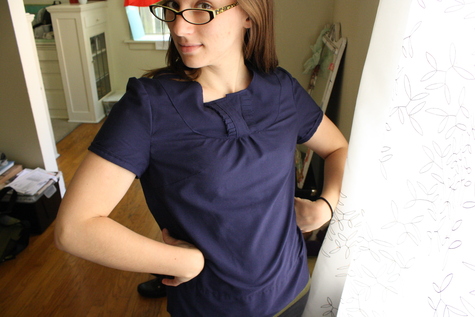 i'm obsessed with navy blue right now,
and when i found this pillowcase unpacking i thought,
i bet there's enough fabric here for a shirt...
just barely enough!
if i make this style again, i would make it a little wider.
its a little less flowy on the bottom than i was planning.
made the pattern myself, based off another shirt of mine.
it was nice to practice all those patternmaking skills again.
pattern drafting is by far my favorite part of sewing.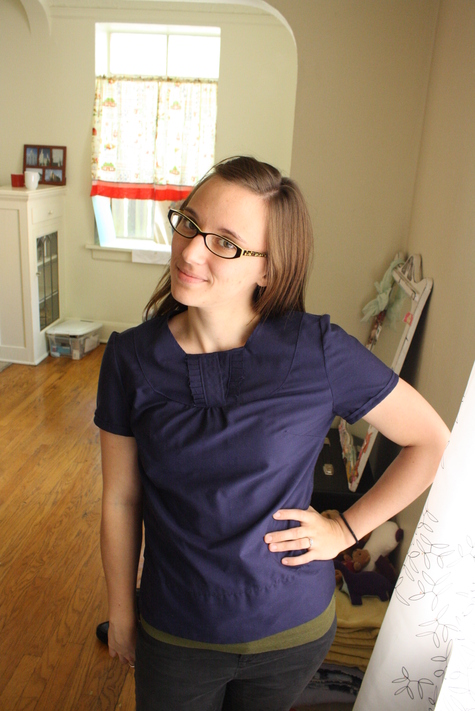 more pictures
here
if you care to see... :]